 EXCLUSIVE, LIMITED EDITION SCENTS WHAT YOU'LL GET EACH MONTH
Get an exclusive, limited edition perfume delivered to you every month along with 2-3 other scented goods. Each month, we explore a different theme. Free U.S. shipping, cancel anytime.


Enjoy new scents
delivered to your door.
Skip, change or
cancel anytime.

Save 15% on everything
Wicked Good.
Mix, match + layer scents for every mood or occasion.

JOIN TODAY
JULY BOXES ARE HERE ORDER YOURS NOW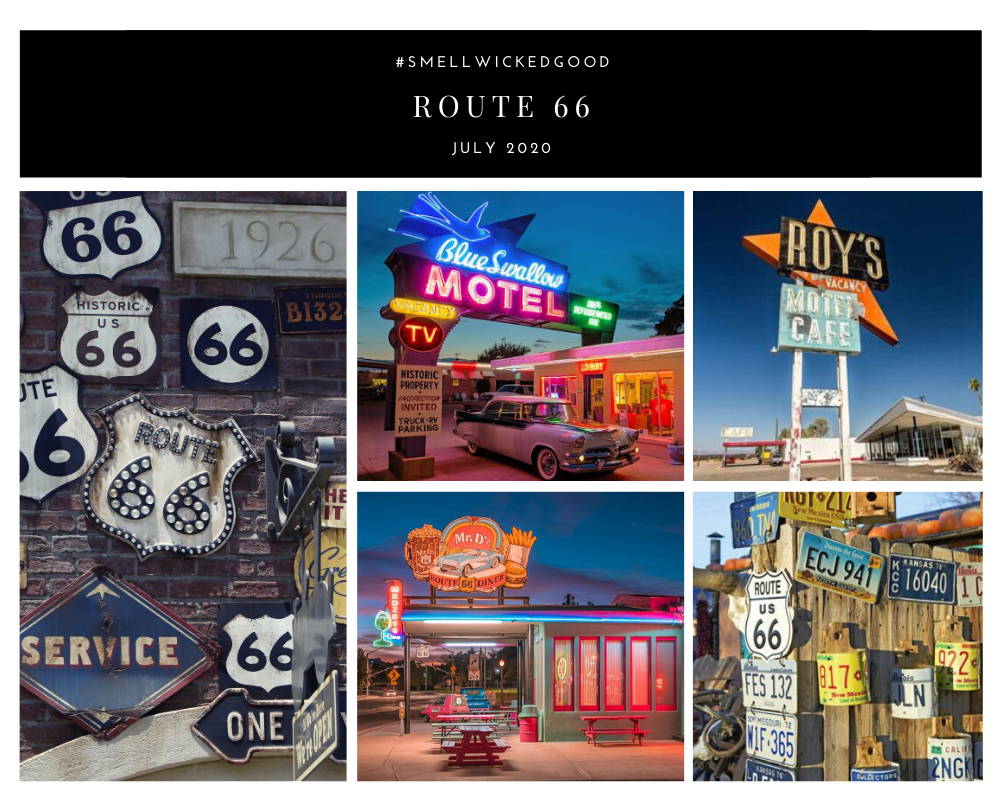 It's no secret that everyone wants what no one else has. That's why our scent club is awesome. Every month we send our club members a limited edition perfume and to really show how much we love our members, we throw in a 2-3 surprises. You never know what you're going to get. But we don't expect you to take our word for it -- take a look at these recent testimonials.

"I was blown away by the custom-curated scents. I received four products, and each one was different! (Not to mention, the products definitely live up to the company's name!) The customer service was extremely responsive and the shipping was incredibly fast. On all counts, this box gets a 5 for 5 from me!"
KERRI P. | BARRINGTON, NJ
"Love love love. I am obsessed and look forward to my box every month. As long as they keep up these
amazing scents, I will stay subscribed."
JENNIFER G. | ROCKLIN, CA
"This month, I upgraded from the perfume roller to the full box. I loved the products so much I wanted more I'd them! Because of the timing of my order, it ended up that I got two rollers of the same, which is wonderful, because this month's scent, cactus blossom, is amazing and I can see it becoming a favorite.

I'm so, so impressed with these scents. I've been using artisan perfume oil blends for years, and the hardest part for me is picking which ones to try. Having a scent picked every month is amazing. So far, I've had one I didn't much like, but that was because of how it interacted with me, not the scent.I can not recommend this box highly enough.
(For the record, I'm a guy, and the scents have worked perfectly for me.)"

"Hello, wicked good folks! I received a subscription to your monthly boxes through Cratejoy for my May birthday from my hubby and kids -- and I'm in love. I've received two boxes now and it has been such a treat...from your packaging...to your naming...to the AMAZING scents. It's a feast for the senses to unwrap and use!"

"Not scents that I thought I would enjoy much less pick for myself, however I'm in love with this box. I can't wait for the next one to come! This is an amazing company, shipped quickly, and just smells awesome. Also found on Etsy so I can't wait to buy extras... thanks for this curation."

SHANNON G. |

GREENSBORO, NC
"I love good smells, and this subscription smells like a winner, lol! But honestly, the quality and value of the products you'll receive each month is mind blowing. I have received roll-on perfumes, solids, spray perfums, mists, and incense. I usually mix together all the different ones in my box.

They are always different from each other but generally are around a theme.The ingredients are always fresh and strong, as are the scents she sends. All products are made in small batches and I believe to order. Shipping is always fast, items are well-packaged, and mine have all always arrived intact.Customer service is amazing. Everything always has such a personal air about it, as if it was made for a close friend as opposed to just some faceless customer."

CHANDA f. |

HARRISONBURG, VA
"I've been interested in trying this box for awhile now. I'm so glad I purchased the January box! Hygge is the perfect theme for these lovely, cozy scents! I adore each scent! They all blend wonderfully together. Not to mention they all smell delicious! I would say the hygge box is a balanced sweet gourmand. Definitely try if you're into trying new scent combinations. Wicked good is an understatement! <3"

SKYE P. |

ORMOND BEACH, FL
" I love the minimalist packaging and the scents! Delivery is quick and the box is safely wrapped up. I do use body oil from time to time in shower and I find it very moisturizing. I enjoyed the solid perfume dragon's blood the most, it was a woody scent and long lasting. Would love to try other scents from Wicked Good, looking forward to the next box!#smellwickedgood"

"I have been walking with a family member through a severe crisis situation and it has been so difficult and exhausting. Throw in a quarantine and it's just been ... extra.

I got to a point where I knew I needed to take care of myself so I could keep going and be at my best for my loved one. I am not super great at it and knew I didn't have a choice but to start.I asked for a Wicked Good subscription for Mother's Day ... and for some ridiculous stickers to use in my planner. Lol.

My box came SO quickly and is absolutely amazing! The scents are all so different but somehow match together. They are fresh and "real" smelling for lack of a better description. I am so sensitive to smells and was really hoping that my nose wouldn't be a bully when my box came in. My box has received the rarely given Seal of Olfactory Bully Approval!Thank you for the wonderful and quality products! Every time I catch a whiff I am reminded to take a moment to care for myself and that there is good, beautiful things all around me - even in a hard time. Y'all rock!"

RACHEL K. | GRAND PRAIRIE, TX
"I just received my first box Lush Succulents. I rarely write reviews but I am so pleased with your products. I've been looking for fresh every day scents and just a little something special. The perfume and perfume roll are light and airy and sweet. The candle scent is soothing and perfect for a nighttime wind-down. The hand salve is exactly what my dry skin needed during this time stuck indoors. Love the products! And the name ... makes me think of my teenage years in Boston."

"Love, love, love this box! I just signed on for a six month commitment it's that great. For the past three months in each box I have received a perfume roller, spray and two other scented products. There's been lotion spray, bath salts, balms, a scrub, and more. Cannot recommend this company enough, I look forward to it with great anticipation each month.March's box "Botanical Gardens" was wonderfully curated with green florals that are beautiful alone, but as with each month's sets of scents, pair gorgeously together. "

JESSICA W. | KNOXVILLE, TN
"I think this box is definitely worth your money, especially if you love playing around with scents. Each item is of high quality and has a different scent based around the month's theme, and the scents are sophisticated and suitable for multiple tastes (I feel like everyone can find at least one scent in the box that they really love or can vibe with). Shipping was very fast and everything was packaged well; I had a brief delay of a day (no biggie) and everything arrived intact. Overall, I really enjoyed my box this month and although I had thought I'd only try it for this month, I think I might order more/keep this subscription going after all!"

CHERYL C. | PLEASANTVILLE, NY
Send your loved ones the gift of a Wicked Good Scent Club Membership. Choose from one of our three membership offerings.

Know someone that loves getting gifts? How about a surprise every month? Do you know someone who loves scents as much as we do? Would they love access to our exclusive fragrances? If so, a Wicked Good Scent Club Membership makes a pretty awesome gift!

When's the last day I can sign up to get the current box?
If it's before 11:59 p.m. on the last day of the month you'll get that month's box.
If it's after that, you'll get the box for the new month.

When can I expect my first box?
Your first box box ships immediately, within 1-2 business days.
The next box will be delivered between the 10-15th of the following month.
Please expect international orders to take a bit longer.

How often am I charged?
You'll be charged immediately for your first month and then every month going forward,
you will be charged on the 10th of the month.

I don't love the scents this month. Can I skip this box?
Absolutely! You can skip a box via your CrateJoy account.When logged in, simply click "Manage Subscription" and then "Skip Next Renewal."

Can I cancel?
Of course. You can cancel your membership anytime via your CrateJoy account.
When logged in, simply click "Manage Subscription" and then "Cancel Subscription." Done.

What if I need to change my shipping address, or billing date, or email?
No problem! All of those options are available via your online account.

I have another question.
Email us and we'll get right back to you.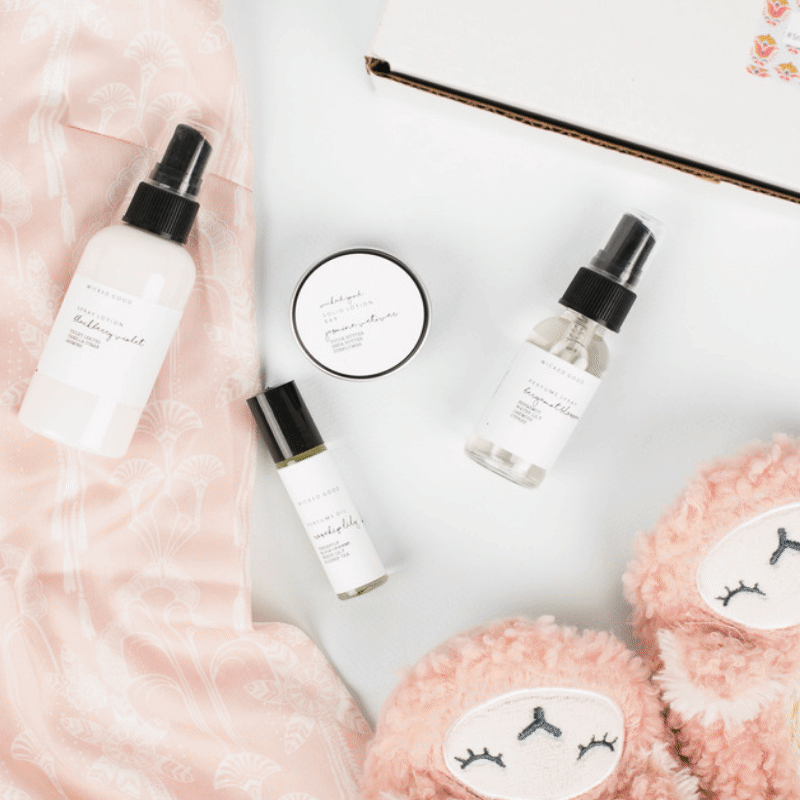 SAMPLES
The Wicked Good 
Sample Palette
 is the best way to experience Wicked Good. 
Order a trio of 3 samples from our Perfume Collection by selecting your desired fragrances
here
.