WE BELIEVE THE RITUAL OF APPLYING FRAGRANCE IS SHORT,
BUT SIGNIFICANT.

WE HOPE THAT WHEN YOU APPLY WICKED GOOD, YOU EXPERIENCE A MOMENT OF PURE JOY THAT ADDS A SKIP TO YOUR STEP
AND A TWINKLE IN YOUR EYE.

Wicked Good perfumes are chockfull of good vibes + intended to give people a little something to smile about. We present unique fragrances that embrace the centuries-old craft of Bourbon perfumeries but with a bold, modern sensibility + a touch of whimsical magic.

Wicked Good fragrances are inspired by fantasy, legends, + lore. From magical kingdoms + novels to delicious desserts + charming destinations, the sources of inspiration for our fragrances are as varied as the mystical scents themselves.

Each of our enchanting fragrances are carefully crafted to create memorable journeys through sight + scent in a perfumed potion of boundless possibilities. Shop with confidence, knowing that each + every Wicked Good creation is vegan + cruelty-free.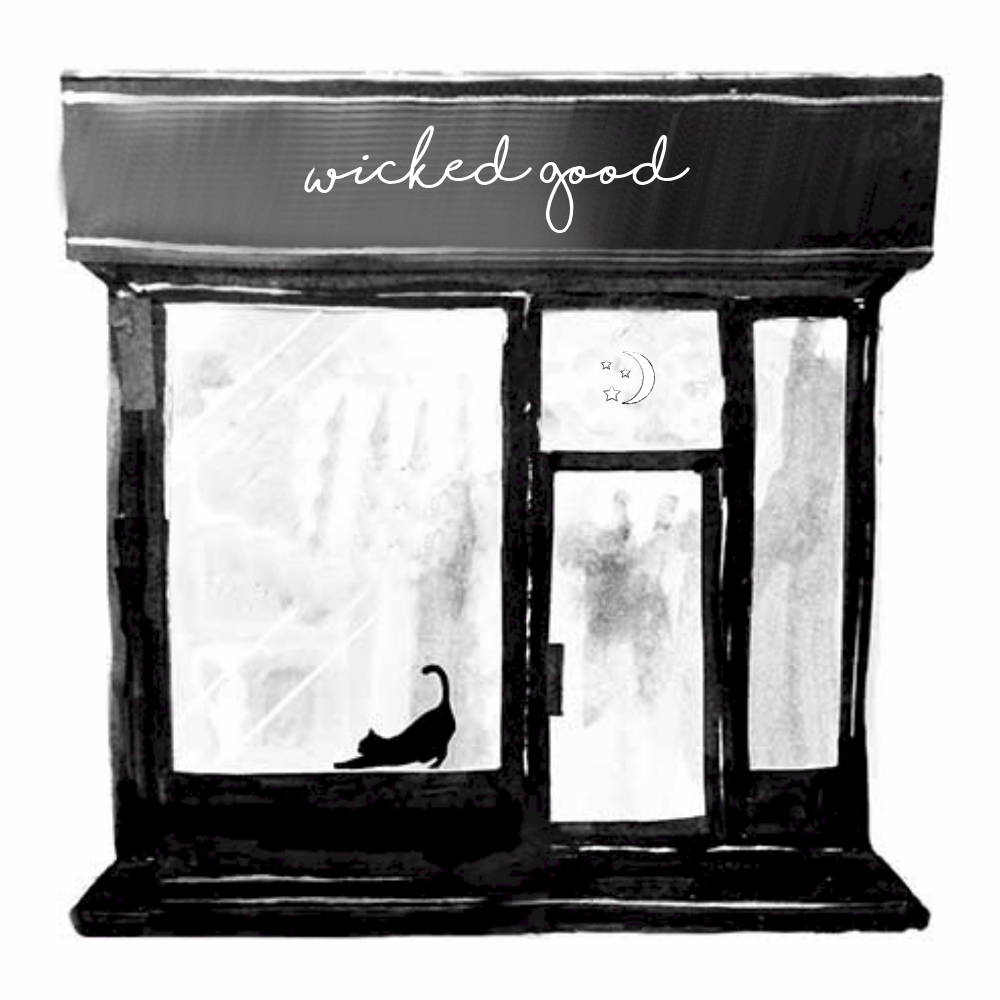 Our fragrance library is rivaled by none. Our perfume collection celebrates individuality with over 400 distinctive scents. We encourage everyone to mix, match + layer. This way, you get the freedom to custom-blend a truly signature scent to reflect your personality or how you're feeling at any given moment. These change, so should your fragrance. Think of Wicked Good scents; as a mood ring for your nose.

Our aromas are not simplistic, say, a blend of two oils only. This is due to the creativity behind each scent + the quality of our ingredients. Each fragrance is unique + a blend of pure alchemy. While some scents may smell pure + simple out of the bottle; experience them firsthand + you'll realize they're actually very complex.

Each Wicked Good perfume is proudly handcrafted in small batches with plant extracts, distilled flower essences, essential oils + fragrance parfum oils. Every product is made-to-order, so giving or getting one of our perfumes feels luxurious + special.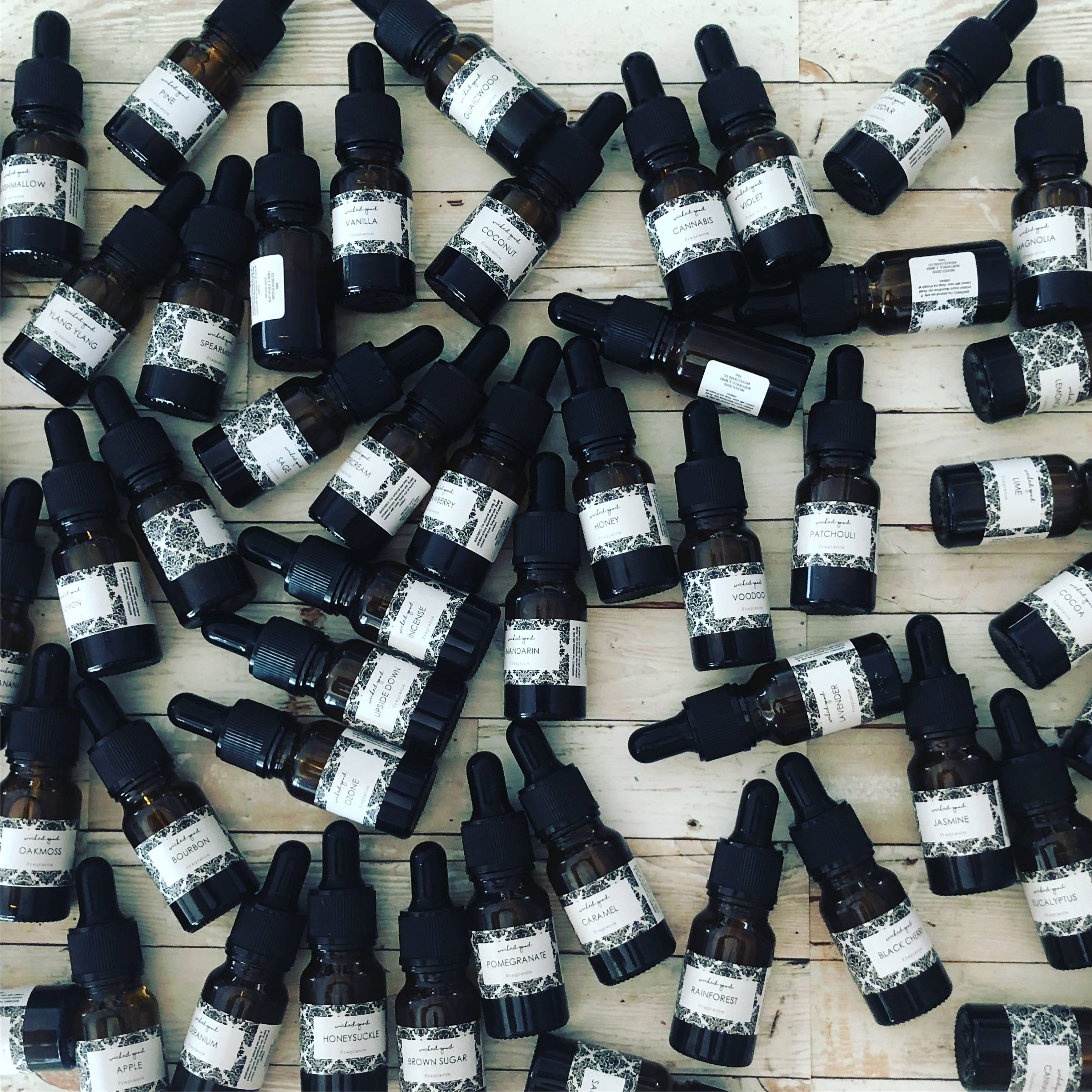 What started as a hobby, transformed into a full-fledged scent obsession. Brewed and bottle in the Windy City, our founder, Cheri worked with essential oils + perfume notes, studying the art + science of aromaology for many years.
Enamored with certain ingredients for their aromatherapeutic benefits to help promote a sense of well-being, she whipped up special blends for her own personal products + gifts. After exceeding the demand from family + friends; Wicked Good launched on Etsy. A whirlwind of goodness ensued.
Since our launch, Wicked Good has been featured in many of the best-curated blogs + stylish magazines like Refinery 29, Brit + Co, HelloGiggles + Instyle. We've shipped orders around the globe to 56 countries + all 50 states.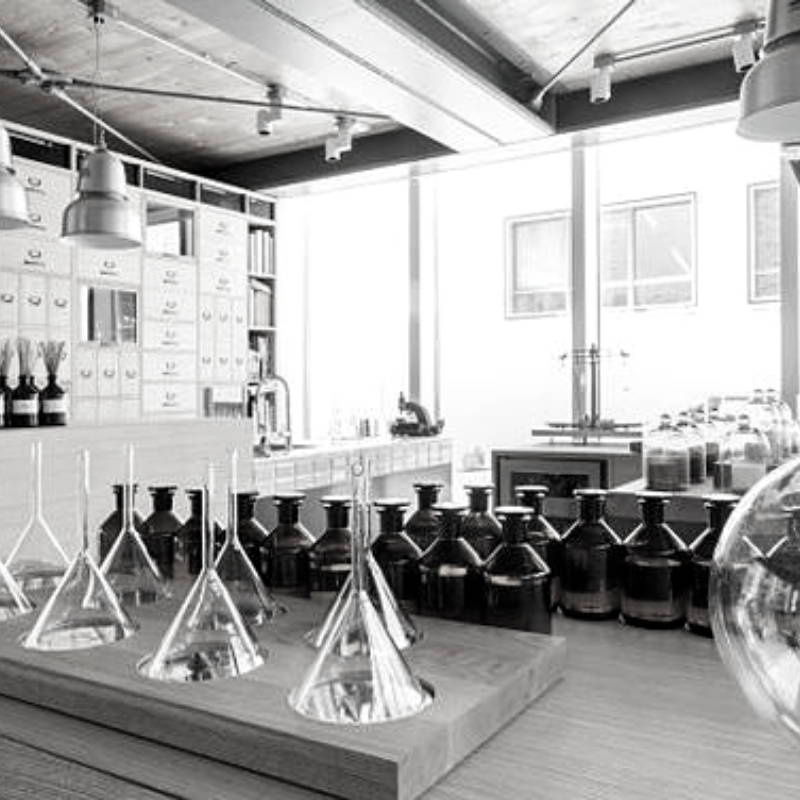 We invite you to join us in our perfume boutique; a Willy Wonka-esque realm with wall-to-wall apothecary jars + tiny bottles filled with lavish fragrance notes where an unavoidable melange of olfactory sweetness wafts.

Since Wicked Good has an ever-changing fragrance library, you won't be wearing --or gifting-- a scent that everyone else has.

We take great pride in our company; our commitment to customer service + all the aromatic potions we sell.

You are cordially invited to Wicked Good. Please come in, say hello + stay for a spell.#SmellWickedGood